I get so frustrated when people struggle or suffer and don't ask for help. What's the big deal? I think to myself. They must know that they're loved and we will jump at the chance to help, I continue to think. Then I realized I am exactly the same way.
If it's something to do with my job I will keep trying to do things myself until I lost my shit. For some reason it feels like asking for help means I'm failing. Even though if someone asks me for help I never think they can't manage or aren't smart enough.
It's been a particularly rough year for my in-law family and last week I got a text from Juanita saying that she'd talked to Pierre and she thought that Nigel should call Pierre and I was like, what the fuck? Why doesn't Pierre just call Nigel!? Why is this so hard? Why can't people just tell me what they need so I can make it all better!!?!!? I ruminated on that for a few days and came up with this:
I can't make it all better. Nor should I expect that of myself.
Pierre probably has no idea what he needs. He just knows he's in pain.
Even if Pierre had called Nigel, he still wouldn't know what he needs and Nigel can't fix this situation either.
It's likely that Pierre's grief is making him feel apart from everyone else and maybe it makes him feel like a burden! Maybe grief lies the same way depression lies.
I wouldn't know what to ask from people either. I'm sad; make it better?
This is hard.
In conclusion: Let's all ask for help and make everything better for each other. Not likely.
How about this instead:
When we're having a hard time, with any aspect of our lives, let's force ourselves to think of one person who loves us, or likes us, enough to want to help. If that means asking a co-worker for help with a task, pick a nice person who you know you would help. If it means asking your family to help you through your grief or anxiety or depression, call one person. Send a text. Sit on their couch and cry and be held. Watch TV in silence.
Not easy, I know.
I'll try if you try.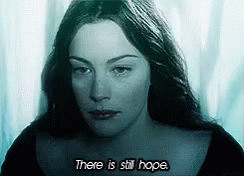 UPDATE
After I posted this I found this gem on Twitter. It was meant to be: