Last Sunday I had a blah day. A stay in bed and be miserable and whine at my husband kind of day. So, it was a surprise to everyone when I managed to get to work on Monday. Success! I even made the decision to get cat food after work. The kibble they have loved for ages is suddenly the most horrible thing I could possibly be feeding them and I cracked under the pressure of three adorable cats staring at me accusingly.
Monday was not a good day. It was a weepy day. I cried at work. The pressure of Christmas, dealing with the loss of Silvia and seeing how it's affecting everyone, regular depression. It all added up to a shit day. However, I persevered! Sort of.
I left work early because I wasn't being productive and I was crying at my desk. I sent my boss this text:
To his credit, he deals with me very well. But never tell him that. We communicate in the language of sarcasm 99% of the time and it would not translate.
I should have gone straight home, but I couldn't face those accusing, adorable faces again so I went to get cat food.
Before I go into this next part, I need to tell you that when I'm really depressed or anxious I also get paranoid. I feel like people are looking at me funny or talking about me. It's super fun!
The reason I say this is because I'm at the checkout and there's a young guy helping me, one girl behind him to my left and one to the right. The one on the right has this little smile on her face and I kept sneaking peeks at her trying to figure out what she was smiling at. What's the joke? Am I the joke because I look like I've been crying because I have been crying? What is it?
Meanwhile, Young Guy helping me is playing with this dog toy that is green and lights up and, to me, looks like a penis. So I think, "Ohhhh she's smiling because he's playing with the penis toy while he should be helping me. I totally get it!"
Then ….
Young Guy: This is my favourite dog toy.
Me: Really? Looks a bit creepy?
Young Guy: What do you mean? It's a stick.
Me: *really starting to doubt myself and wishing this conversation was over* It just looks weird to me.
Young Guy: What do you think it looks like?
Me: *really feeling like I don't have a handle on what the joke is* It looks like a penis.
Young Guy: WHAT?!?!
Young Girl 1: WHAT?!?!
Young Girl 2: WHAT!?!?!
People Behind Me In Line: WHAT!?!?!?
Me: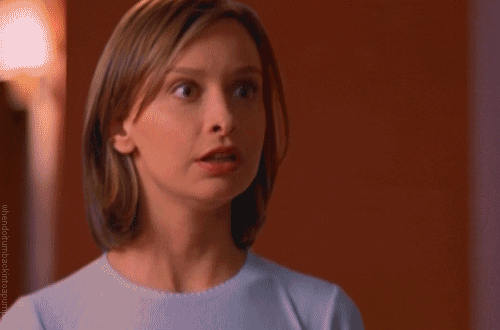 I had no follow-up to that so I paid and left the store as fast as I could. On my way out I heard Young Guy say, "I don't see it." ACK! Why!? Why did I think I was in on the penis joke when there was no penis joke?! I was the penis joke!!
In my defence … or maybe not, here is the toy:
I sat in my car, replaying the incident in my mind, trying to stop sweating and attempting to figure out where it all went wrong. It was when I said Penis. 100%